If you're planning to move house, you very likely are also considering hiring a removal company to assist with the seamless and convenient transition from an old location to a new home. But if this is your first time of moving home or office, there are a few fundamental things you should know.
How Do Removal Companies Work?
Removal companies basically help you move your property safely and securely from your old home or business space to a new address, whether over to the next street or to the end of the country.
There are also international removals companies who offer international on intercontinental services for those moving with their families to a new country due to retirement, a long term official assignment or other considerations.
Most removal companies promise a simple, professional and stress-free moving experience that guarantees the safe transportation of all your possessions, including pets, valuables and fragile items, such as antiquities.
While most removal companies basically help transfer your belongings from Point A to B, there are a bespoke offerings or extras in the services some of them provide.  Perhaps you've not secured a new location or renovated it enough to move in your belongings? Some removal companies are able to provide you a number of storage options. Your belongings will thus be secured locally until you need them.
They will also offer a range of packing services. The full pack service requires that your removal company packs all the items in the house, supply all the moving vehicles and equipment and, if required, place the belongings into the new home as requested.
Another option for the client is the part park, where the removal company is responsible for the safe and secure moment of fragile and delicate possessions only of the client from the former location to the new address, while the client does rest of the parking themselves.
The last option is just the removal in which case all items are packed in boxes and moved along with the furniture. They may charge additional fees for cleaning and garbage clearance.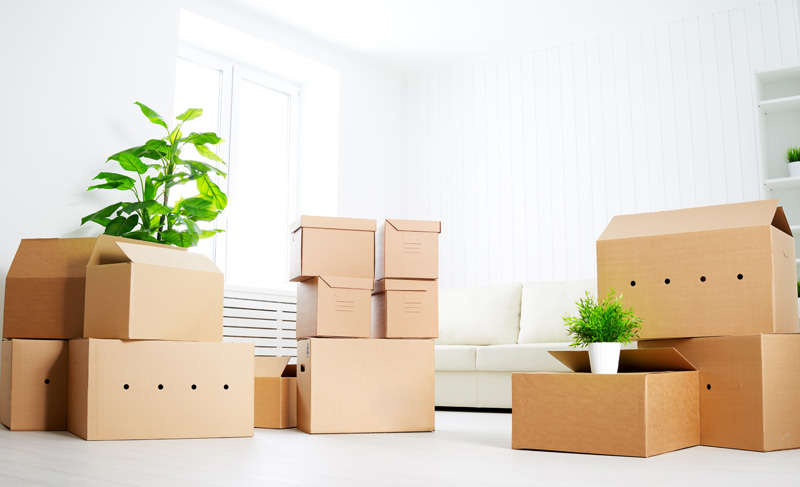 Most removals company will offer a number of insurance options to offer you're the needed assurance that your all your valued items will be safely and securely transported as stated in the contract.
Some of them will offer to help insure your most delicate or expensive items during the removals and relocation process or, if you're doing a cross-country or intercontinental movement, to ensure the safely arrive in your new location and address.
While your removal companies are manned by professionals to make the relocation process easy and seamless and quick, you too should play your own role to facilitate the process by keeping organised.
A helpful way to do this is to categorise your belongings in boxes and labeling them appropriately. This will help your removal company placing in the right rooms in your new location, so you won't have to worry about moving them up and down the stairs or across the hallways.
Moving homes is great opportunity to de-clutter and reorganize. You may decide not to move everything to your new address or chose to rearrange how or where they'll be placed. It is also the right time to return borrowed items, donate unused ones to charities or even auction some of your unwanted possessions.
Why Use a Manchester Removal Company?
Changing locations is not as easy as simply moving from one point to the other. It can be a daunting and stressful experience, especially when you consider the practicality of moving your possessions safely, securely and cost efficiently.
Except you live in a small room or your belongings are extremely limited and portable, it's always ideal to hire a removals company to help you relocate your possessions from one end to the other.
Packing and shifting personal belongings may sound easy to the ear, there's a skill and technique to safely moving delicate and fragile items so that they're secure and do not break in transit.
Removals worked are trained to know how much weight is safe to carry and will not constitute a hazard to you or anyone else in the environment.
But when you hire a removals company, ensure they're licensed by the appropriate regulatory authorities, as this will give you a guarantee they have the right training, expertise, experience and professionalism to undertake the job.
You may also want read reviews and recommendations on independent assessment sites before deciding on which removals company to hire. Being listed on some of the most reputable review sites is also proof they have passed some rigorous assessment process, which often involves credit, reference and administrative checks.
When Should You Contact a Removal Company?
Once you have decided you're moving locations, you should contact the right removals company as soon as possible.
It's a good idea to compare prices and quality of service by getting a number of quotes from different removals companies. Once you've done your own independent assessment, you should choose a removals company that you're happy and comfortable with their service and contact them as soon as you can.
When Should You Book a Removal Company?
Don't forget that a good removals company will often have its services booked up weeks in advance. They're mostly engaged at the end of the month and on Fridays. So, from experience, the best time to book them is a mid-week day during mid-month. Some removal companies even offer discounts if you book them at this time.
Many removal companies will ask to survey your house before giving you a quote. This is to allow them have a proper assessment of what you're moving, arrange for the right size of vehicles and moving equipment and the number of professional staff; as well as price effectively.
When Should You Pay a Removal Company?
Except otherwise mutually agreed, typically payment for removals services are made in full at the time of booking or storage period. Beware of removals companies that insist on cash payment. Most reputable companies will accept cheque, debit or credit card payments.