Moving house in Manchester, or anywhere for that matter, can be very stressful. You need to ensure that your belongings, especially fragile items, are well packed, protected and safely moved. This is where removal companies come in- to ensure that whatever form of organization and processes involved in moving are handled properly. That being said, it is one thing to realize that you need a removal company and another to choose an efficient and reliable one. Choosing a removal company from the numerous removal service providers available can be a daunting task. There are lots of factors that must be carefully considered, especially as it is your personal belongings involved.
Experts stress that if you have plans of moving, you should plan ahead of time, so that you are able to choose the right removal company. Whether this is possible or not (as, sometimes, you might need to move urgently with little time to prepare or plan ahead), there are guidelines that can be of immense help to you if you are confused about which removal company to use. You simply need to ask the right questions and know what exactly you should be looking out for.
What to Ask a Removal Company in Manchester
Before hiring a removal company, it is important that you get answers to questions concerning how they operate and how their services can benefit you, for a smooth and hassle-free move. If possible, you may need to make a list of all the concerns that you need the removal companies to address. Here are some of the major questions you should be asking:
Ask About Your Requirements and the Nature of the Service that They Offer:
The services that removal companies offer vary, and these services are dependent on the needs of clients. Depending on what you want and the items that you want to move, you need to ask if they offer additional services such as storage facilities. You may also need to find out if their services include packing or if they simply transport already packed items, and request for someone to be sent to survey the property that needs to be moved before the move day. You may need to know if they can handle items that are difficult to move, items that need to be dismantled and so on.
How Does the Removal Company Ensure That They Deliver Quality Services:
It is important to ask about the type of equipment they have, and how your belongings are going to be transported. Do they use large or small vans? What measures do they have in place to ensure that fragile items such as glassware are safely moved? Do you need to provide the packing boxes and other moving equipment to ensure that there is no scratch or damage to your belongings or do they have this covered? These are important questions that you need to ask the removal company that you intend to hire.
In addition, you should also inquire about the movers who would be on the ground to make your move possible. Some companies outsource this aspect of their service. This can be problematic because movers who are not fully employed by the removal company tend to be more negligent about the job. You need to ensure that those who are executing your move are well trained and reliable.
 Ask About the Cost of Moving Home:
The last thing you want is to be handed a receipt that is unexpected. You need to ask for a detailed quotation and know what your payment options are. You do not want to realize later on that there were hidden costs involved. For example, some removal companies provide moving boxes as part of their service offering at no extra charge, while some charge for it. This is why you should ask about a detailed cost of the move.
 Ask About the Details:
There are also some details that you should be aware of. You should ask if the removal company is insured with an idea of the insurance details. It is also important to find out how else to reach the company apart from a telephone number, Box address or email. Perhaps, most important is the need to find out what happens if something goes wrong. This means that you need to ask about the compliant procedure to follow, as some removal companies are backed by a redress scheme, in case a dispute arises.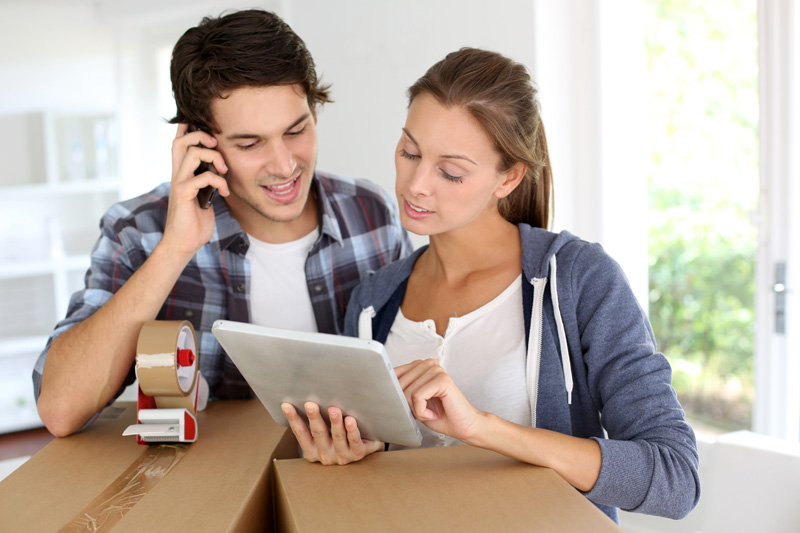 Who Regulates Removal Companies?
In the moving industry, the British Association of Removers or BAR is a recognized regulatory body that has, for over 100 years, been ensuring that all members provide quality services to clients, and operate in line with their Code of Practice. As such, for reliable and professional removal services, you need to ensure that the removal company you use is a BAR member, or a member of any other recognized regulatory body.
What Makes a Good Manchester Removal Company?
Finding a good removal company in Manchester can be the difference between a smooth and stress-free move, and a poorly handled and chaotic one. This largely depends on the quality of the services that they offer. A good removal company provides quality services that satisfy the needs of their clients, no matter how varied these needs are.
A good removal company is also able to work quickly within a specific period of time, which is a mark of efficiency. Experience also counts, as working with different kinds of clients over a period of time is expected to make a removal company good at what they do. Although cheap is not always better, a good removal company should also be able to give you value for money.
In order to be sure that you are hiring a good removal company, it is advisable to speak to people who have experienced its services, and can recommend the company as one that can be trusted. You may need to go with your instincts too, especially if your major concerns have been satisfied, and your research shows that the company in question is a member of a recognized regulatory body.
What Insurance Should a Removal Company Have?
Insurance is an important aspect of moving. A number of moving companies have insurance cover. You however need to request to see the insurance policy and be sure of the limit on claims. This is because, sometimes, removal companies have insurance for goods in transit that may not cover all your belongings. They may need to increase the amount of cover that you need, or you may need to contact your home contents insurer.
In addition, although insurance should take care of property loss or damage, for some insurance companies, this does not apply if professionals did not pack your boxes. The bottom line is to check with the removal company and ensure that you understand their insurance policy.